Today is a historic day for us at ConcordCars as we celebrate our 10th anniversary. Over the past decade, we've tirelessly worked to provide our customers with the best possible service of unmatched quality. In an increasingly competitive sector, standing out can be challenging, but we are proud to say that we've achieved it. We celebrate this accomplishment and look forward to continuing to provide top-notch service for many more years to come.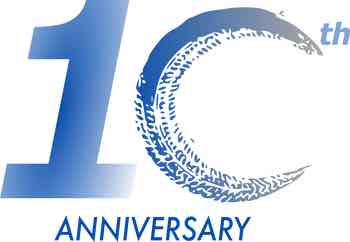 Today is a special day,

ConcordCars

celebrates its 10th anniversary.
During this time, we have worked in the best possible way to offer our customers the highest quality service. Fighting in a sector in which competition is increasingly tough, it is really difficult to stand out from others.
We believe we have achieved this and we are very proud of it.
We have been growing, evolving and trying to adapt to the new times in the best possible way. We have gone through tough times, especially due to the Covid-19 pandemic, like everyone else, managing to survive and overcome them.
Let's review the key points of these ten years
Foundation
ConcordCars was officially founded on February 14, 2013. With a team that has over 20 years of experience in the car rental sector. 
Bases
The value proposition on which the company is based is to provide the best possible service to our customers. Because we cannot compete with other much larger companies in any other way.
Service
This eagerness to offer top-notch service makes us known to more people and encourages them to "give us a try." Most repeat the experience and help us grow step by step.
Community
One of the ways to achieve this is to have a fully personalized treatment with the customer, going beyond being a simple person waiting in a long line. Regardless of how long they have been renting from us. Resulting in the formation of a growing user community.
Expansion
This growth entails a slight expansion of our operational radius, from being located in the La Manga Del Mar Menor area almost 100%, to having increasingly presence in other tourist areas of the east. Providing service at both the Murcia and Alicante airports.
Growth
Expansion of services. The main goal of ConcordCars is to rent cars, but due to high demand, we started to offer alternative services, such as taxi (collaborating with highly qualified professionals in the sector) or vehicle sales. One more way to grow the company.
All these points together only seek one thing, customer satisfaction. This is reflected in the recognition and loyalty that they show us year after year, counting on us to enjoy their vacations. Recommend us to friends and family or with a simple thank you email or a google review.
What does the future hold for ConcordCars?
In the near future, we have a firm intention to keep growing.
Modernization
To do this, the first step is to modernize our workflow by digitizing as much as possible so that we can adapt to the digital world 3.0 that surrounds us.
Electrification
Little by little we will reach 100% electrification in our vehicle fleet. Starting with hybrid cars and eventually reaching fully electric cars, depending on their evolution and the necessary infrastructure to use them without inconvenience.
Improvement of the product
We will increase the number of suppliers and collaborators to improve the product we already have and also have the ability to offer new services.
Suggestions
As always, we will listen to suggestions and comments from our customers to continue improving day by day. We are open to any suggestion.
And in the far future, ConcordCars will continue working to establish ourselves as one of the best car rental companies in the area, always maintaining our commitment to customer satisfaction and continuous improvement. We will also continue researching and adapting to new technologies and market trends, to be able to offer an increasingly efficient and advanced service to our customers. And finally, we will strive to be a sustainable and environmentally friendly company, contributing to the well-being of the planet.
Thank you all for celebrating our 10th anniversary with us, we hope to celebrate many more.