Explore the diversity of the Region of Murcia beyond its beaches. History, nature, and culture await year-round. Hire a car, and enjoy it
The Region of Murcia is one of the best places to spend your summer holidays, that's indisputable. Spectacular beaches, the best areas for water sports, festive atmosphere, restaurants, and bars by the sea… a paradise.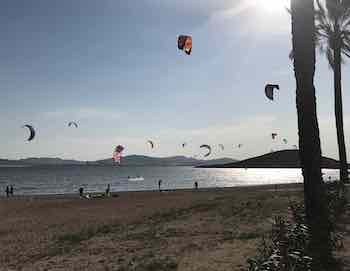 But Murcia is much more than sun and beach. Once the summer season is over, you can still enjoy it in many different ways.
With mild temperatures and few rainy days per year, it's a perfect destination for those choosing to travel in winter.
Let's explore some ideas.
Historical journey.
Murcia is rich in historical heritage, and there are many worthy places to visit. If staying at La Manga Club, for example, a trip to Cartagena is possible. A city relatively close by where you can find wonders like the Roman Theater or the Cathedral, visit the Naval Museum or the Archaeological Museum. Enjoy a stroll through its port, feeling the sea breeze, and appreciating the contrast between the military and civilian life coexisting in the city.
Mining Park
Very close to La Manga Club, you can find the Mining Park of La Unión in the Sierra de La Unión. You can walk through it, enjoying a unique landscape where you can see the remnants of mines in the area. 
Natural spaces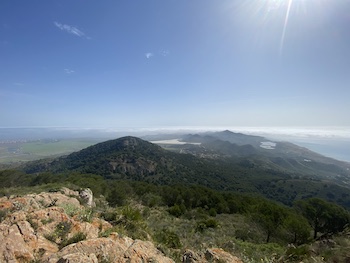 If your preference is to enjoy nature, Murcia is the perfect choice. The mild climate allows you to fully enjoy i
Once again, not far from the complex, there's the Calblanque Regional Park. A protected natural space where you'll find numerous trails, paths, and beaches to walk and enjoy nature in all its splendor. And the best part is that you can walk there from the complex as it is practically located in the park. From the complex, you can also enjoy Mount Las Cenizas, with its military battery at the top and impressive Vicker cannons.
Other plans
Besides these options near the complex, you can visit other towns in the Region, such as Lorca, Mula, Caravaca.
You have the option to visit the vineyards and wineries of Jumilla.
Enjoy various local festivals like Cartagineses and Romanos in Cartagena.
Or simply take a walk in La Manga or Cabo de Palos, enjoying the local beaches and gastronomy.
Visit the Cabo de Palos lighthouse, hiring a guided tour where they will explain its history.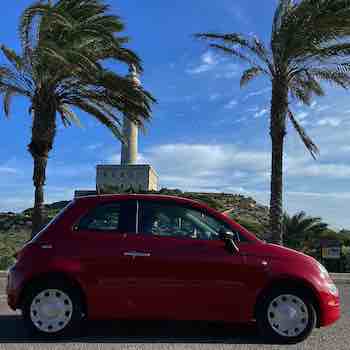 As you can see, Murcia in winter can be enjoyed just as much, if not more, than in summer. Without the problems of crowds and the excessively hot weather usually experienced in summer.
Hire a car.
When it comes time to go on vacation during the summer period, it's essential to have everything organized well in advance. One of the most crucial issues in this regard is to book a rental car early, especially if you plan to travel to regions like Murcia or any coastal area where a car is essential.
On the other hand, if we decide to travel out of this season, everything is more straightforward. Hire a car will be easier as availability will be greater,, and we don't need to book as far in advance, plus the price will be more economical. However, for safety, we should still reserve our car as soon as we know the travel dates and start organizing our trip.
But, what is the best car for this tourist adventure? Let's consider some things you should keep in mind before choosing.
Choose your car based on the number of travelers.
Traveling alone, as a couple, or with the whole family or a large group of friends requires different car rental considerations. Just like the type of accommodation, the rental car should adapt to the situation.
Think about luggage.
Picking up the car at the airport upon arrival and returning it there on departure is different from having it delivered to where you are staying. In the first case, you should consider the amount of luggage or sports equipment you have. You might be two people with two large suitcases and two sets of golf clubs, for example. A small car like a Fiat 500 won't be suitable. But perhaps it is the right model to pick up at your accommodation and move from there.
Personal preferences
Another factor to consider is the "personal taste" factor. You might be a couple and want to travel in a large car or indulge in renting a specific type of car just for the pleasure of trying it.
Fortunately, in companies like ConccordCars, we have a wide fleet that will surely adapt to your needs.
Feel free to contact us to rent your car or book your taxi if you prefer this option and want to enjoy all this with the greatest possible freedom.