Analysis of "Low-Cost" car rentals. Better than a local company?
Low-Cost car hire companies are becoming more and more common, but there are different types of car rental companies. Let's check out the different types
-Multinational companies. They operate all over the world, so wherever you go it is relatively easy to find a branch of one of these companies.
-National companies. They operate nationally, perhaps with some branches in Portugal or the south of France, but always within Spain. They have offices in the main cities of the country and it is relatively easy to find them in any airport, train station, bus station…
-Local companies. They operate at a local level, they may have some branches in airports close to their main office, but they do not go beyond that. Conccordcars are in this group.
-Finally, there are the "low-cost car hire" companies. They are an amalgam of the three types we have seen first.
Is it worth renting a vehicle from a Low-Cost car hire? 
There is no clear answer to this question. It depends on the customer's situation, or on his or her intentions, mainly financial.
These companies offer very cheap prices, which they use as a hook to attract customers. But these prices are only for the car, without any kind of extra. Normally they have a high excess associated with them, which will be retained from the customer's credit card. This excess is used to cover the expenses derived from possible damage to the car, lack of fuel or any other unforeseen event or management that may arise during the rental.
These companies have diferent types of additional insurance, up to the point of eliminating this excess. With amounts that must be added to the rental cost.
If we want to add additional drivers, accessories such as baby seats. The delivery of the car is at night, or very early in the morning. These are elements to be added to the invoice. Adding it all up, the price will no longer be as profitable as it seemed at the beginning.
When renting a car from a low-cost car hire company, we should be very clear about the conditions and the small print of the contract, to avoid surprises.
Local company VS Low-Cost car hire.
When faced with this situation, we must bear in mind that the local company can only compete with the low-cost car hire on one thing: quality of service (at least on the first impact). Therefore, within the policy that each company has, you will not normally find surprises when picking up your car, you will only pay what you have contracted at the time of booking, in rare cases they will offer you a service or an extra that they have not done previously. And, depending on the case, if at the last minute you remember that you need something special, it is easier for them to have a detail.
In a small company, you will have a more personal and direct treatment, something very difficult to have in companies with a large volume of customers, and very rotational, as happens in "low-cost" companies.
A local car hire will give you 24/7 service. In case you have a problem, they will go to where you are and do everything possible to help you with as little interruption to your holiday or trip as possible. And normally included in the insurance.
In small companies we also have different types of insurance. We can find insurance with excess or with the possibility of eliminating it with a supplement to the rent. But this will be clear at the time of booking the car, in very rare cases we will find unpleasant surprises when we go to pick up our car.
Another factor to take into account in favour of one type or another is the variability in prices. Low-cost car hire  (and big companies in general) can afford to play with supply and demand, thus adjusting prices to the current situation. Thus, from one day to the next you may find that the same car has gone up in price, or down, for no apparent reason. The small ones usually have their seasonal rates defined from the beginning of the year and it is very difficult for them to move from there.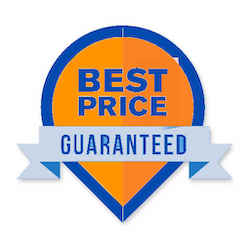 What about the multinational / national ones?
These companies are separate. When it comes to renting a vehicle, they have a system similar to the "low-cost" ones, but the prices are usually the highest of all the Rent a Car companies. They also offer some services that others cannot do so easily, such as "one way" rentals, vehicles of almost all existing ranges. Agreements with companies from totally different sectors …. and you have to pay for that.
So it's up to you. Go safe and reliable with a small rent a car, but you know you won't have any problems. Or risk a not so pleasant experience in case you have a mishap, in exchange for spending a little less money (and this is not always the case).